We haven't always followed soccer games on television or radio. Before that, in fact, people could only follow their team's best plays on the field.
Over the years, the match broadcasting has come to play such an important role that it is now the main source of revenue for soccer teams.
Football matches on the radio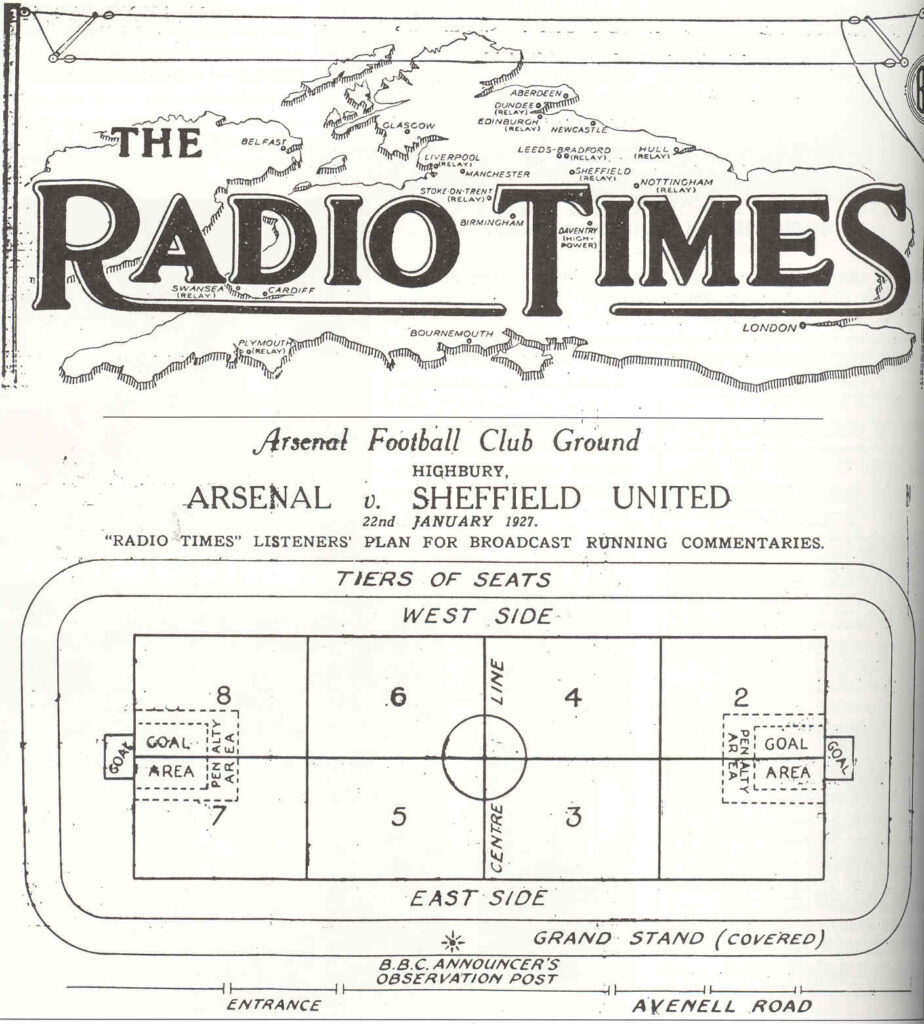 At the beginning of the 20th century, soccer was a very popular sport. The stadiums were so crowded that they were filled to capacity. This posed a problem, as they were left with people outside who could not fit or simply could not afford it.
They saw, then, that they had to look for an option that would allow them to follow the game from outside the stadium. And the radio provided a solution to this problem.
On January 22, 1927, the BBC broadcast an Arsenal – Sheffield United match for the first time. However, this was a complicated task – how did viewers know where the action was happening if they didn't see it? The answer to this problem was provided by BBC producer Lance Sieveking.
Sieveking drew a diagram of the field, dividing it into 8 areas, so that listeners could locate themselves.
The first match to be broadcast on television was on the BBC, in 1937. In fact, the first football television images we have, are an Arsenal training session.
A month later came the first match, the FA Cup final between Sunderland and Preston North End. The former won after winning 3-1.
The first match that Spaniards followed on the radio from their homes was in 1927. it was a match between Real Unión de Irún and Arenas de Getxo, played in Zaragoza.
Years later, in 1954, Spaniards could follow the first match on television. It was a Real Madrid – Racing de Santander match.
It was followed by a million people, a very high audience considering that this device was not present in many homes. However, due to technical limitations, this match could only be seen in Madrid.
Therefore, the first match that all Spaniards were able to watch was a "classic", F.C. Barcelona – Madrid, played in 1959.
Over the years, the only thing that has not changed is the way of watching the matches. Always in company and cheering for every goal with the best beers and snacks.